First Team & Team Kids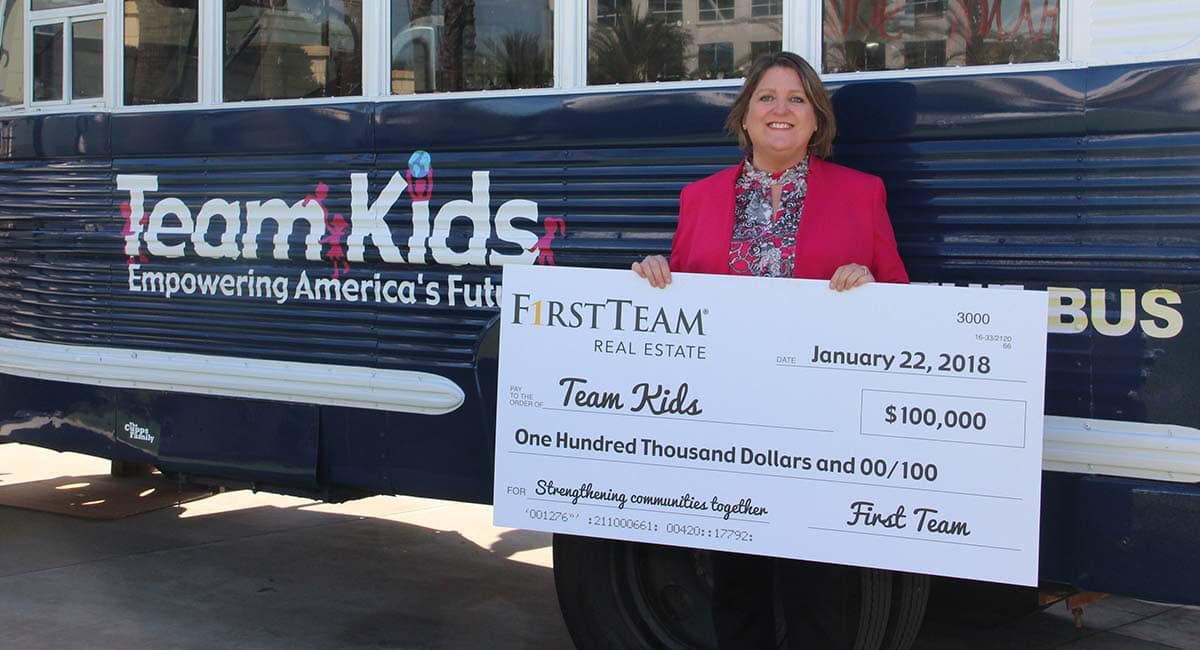 We share more than just 50% of our name with Team Kids, we share a vision for strengthening communities through service and compassion. As Team Kids Ambassadors, we're leading efforts to serve in our communities and fundraise for Team Kids.
Through our partnership with Team Kids —called the Team Kids Superhero Program—real estate agents serve as mentors to children in their communities, guiding them through various challenges that allow them to make a difference and earn recognition for it.
"Through the Superhero program, kids will be presented with challenges to complete, such as bringing blankets to an animal shelter or writing a thank you note to someone in the military," Hudash explained. "Once they complete these challenges, the real estate agents will present them with certificates thanking them for their contributions and for helping to make their own community a better place."
The Superhero Program, and our affiliation with Team Kids, is part of our organization's overarching mission to make a difference in the communities we call home.
Testimonials
" Margaret is "my broker/agent". Let's put it this way: This transaction is #4 I've done with her over the past 14 years, and there is no one --literally no one else-- I would want to represent my best interests as either buyer or seller. She is simply the best without any question or hesitation. "
- Albert LEITHOLD
" Margaret was a delight to work with. She is very experienced and shared all sorts of tips and tricks with us. She was very accommodating of our schedules and very responsive to text/calls. We were lucky to have her on our side in these difficult market conditions. "
- Ugur Eskiocak
" Margaret is a fabulous agent who worked tirelessly to find and secure my new home in an impossible market. She's an expert in her field with outstanding industry relationships that benefit her clients immensely. "
- Samantha Wilson
Previous
Next